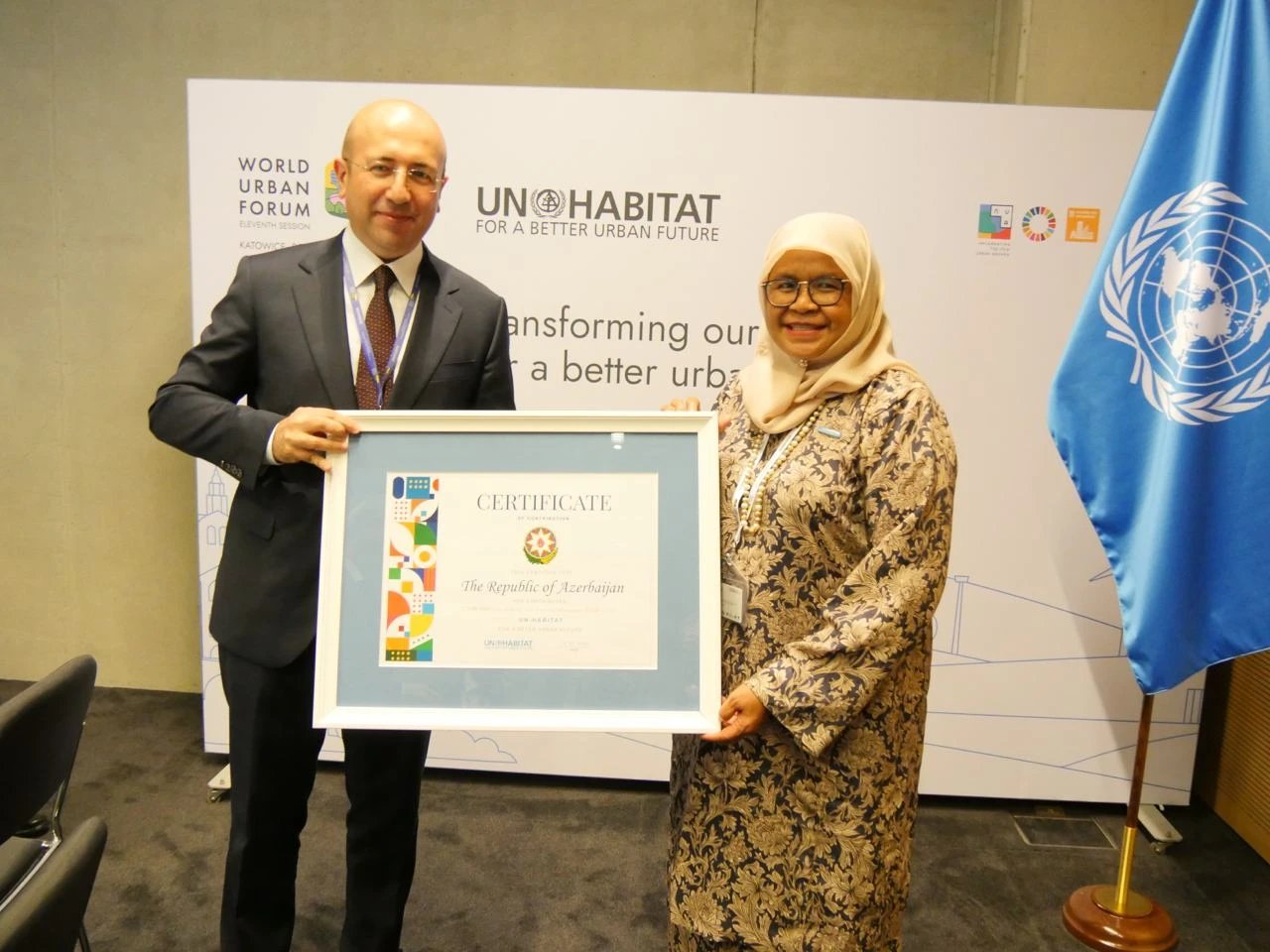 Azerbaijani delegation mulls issues of co-op with UN-Habitat
The Azerbaijani delegation participating in the XI session of the World Urban Forum in Katowice, Poland, has met with Executive Director of the United Nations Program on Human Settlements (UN-HABITAT) Maimunah Mohd Sharif.
During the meeting, Chairman of the State Committee for Urban Planning and Architecture Anar Guliyev noted that Azerbaijan pays great attention to cooperation with UN-Habitat.
He said that the work to restore infrastructure in the liberated Azerbaijani territories is a good example of post-conflict reconstruction for other countries.
Guliyev spoke about the plans to hold a national forum of cities in Azerbaijan in October. "This event will be a good opportunity to show the world what work Azerbaijan is doing to bring these territories back to life," the head of the State Committee said.
He also drew attention to the problem of mine contamination, which makes it difficult to restore the liberated territories and return local residents there.
The meeting participants also discussed the presence of the UN Human Settlements Program in Azerbaijan, as well as the visit of the UN-Habitat technical mission to Azerbaijan in September.
The executive director of UN-Habitat, in turn, thanked Azerbaijan for allocating $1.5 million to the UN Human Settlements Program. Maimunah Mohd Sharif highly appreciated Azerbaijan's cooperation with UN-Habitat.
She noted that Azerbaijan's holding of the national forum of cities will allow identifying promising areas of cooperation for the future.