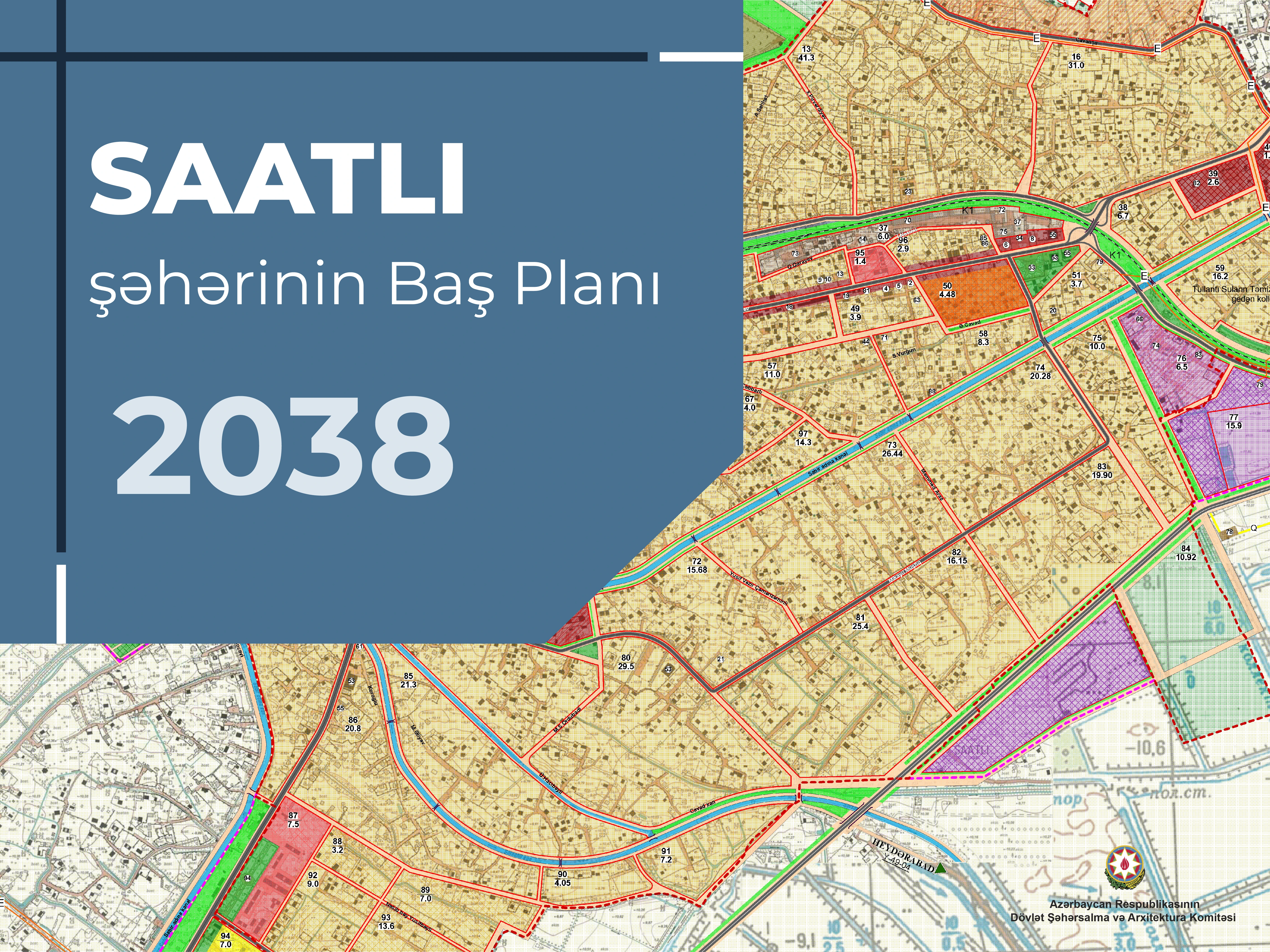 The city of Saatli will be developed based on the new Master Plan
The master plan of the city of Saatli, prepared by order of the State Committee on Urban Planning and Architecture, was approved by the relevant resolution of the Cabinet of Ministers of Azerbaijan dated March 29, 2022. The third master plan of the city of Saatli was prepared by the state design institute "Azərdövlətlayihə". The new document for the period up to 2038 defines promising areas of development as a result of a comprehensive assessment of the city's territory and urban planning analysis.
According to the master plan, by the end of the reporting period, the population of the city is expected to increase by 34.9% to 26,500 people. Considering the growth of the population, it is proposed to create new schools and kindergartens, medical, cultural and other social facilities based on the educational, health, sports and other social needs of residents. It is also planned to update the housing stock that has expired, to increase the total living area per person from 22.5 m2 to 25 m2. It is planned to increase industrial space and form a new production zone in order to ensure the long-term economic development of the city and employment of the population.
In the document, the priority direction is the expansion of transport and engineering and communication systems that make up the main infrastructure of the city. Thus, it is planned to form a unified system to provide convenient, fast and safe transport links, as well as to increase the total length of the main street and road network from 10.76 km to 17.91 km. It is proposed to create a recreational zone, considering the recreation of the population and guests, as well as natural and climatic conditions, in addition, organize places for seasonal recreation, create school recreational zones.