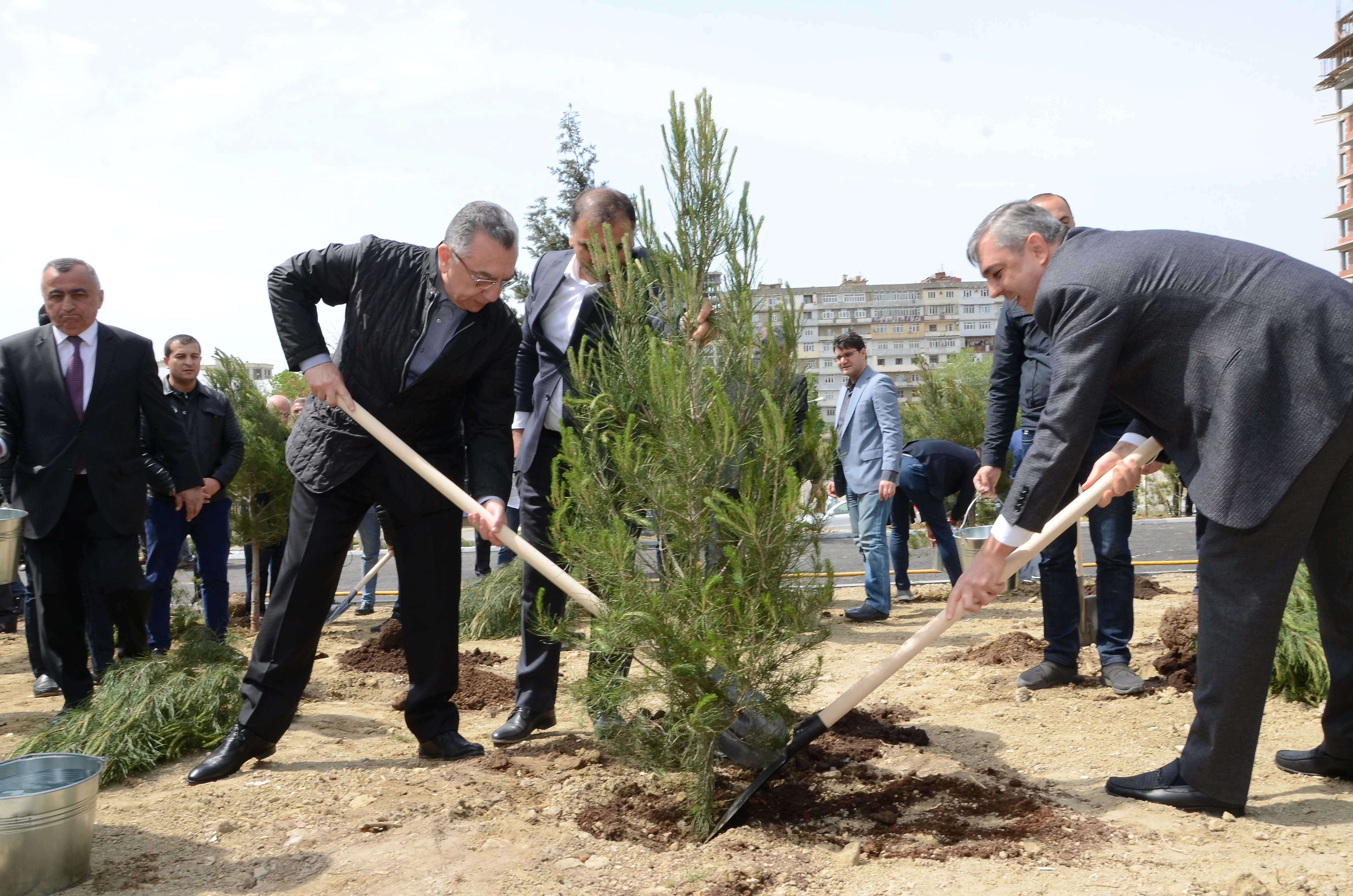 Tree-Planting Campaign Conducted by the State Committee on Urban Planning and Architecture and Baku City Executive Power
To mark the 96th Anniversary of the Birth of Heydar Aliyev, the National Leader of Azerbaijani nation, the State Committee on Urban Planning and Architecture, in conjunction with the Baku City Executive Power, carried out a tree-planting campaign along the street named after Javanshir, District of Khatai. Over 200 employees per each entity planted about 1000 Eldar pines, Cyprus trees, etc.
Before the campaign, measures were taken to demolish the primitive illegal structures and fences spoiling the general view of the area, and to remove construction materials, stones and other debris as well as to draw water lines to ensure the irrigation of planted trees.
Heydar Aliyev, the architect of independent Azerbaijan, considered environmental protection and improvement of ecological conditions as one of the country's priority areas of activity. The systematic greening and landscaping measures implemented in the country under the leadership of the President of the Republic of Azerbaijan Mr. Ilham Aliyev reflect this policy, too. The day of tree planting is the annual event timed to the great Leader's Birthday and held to plant new trees along the streets and embellish city parts, thus restoring the environmental balance of Baku City and ensuring its consistent beautification.
This kind of regular activities successfully carried out thanks to the interaction of public entities are both promoting the environmental safety to the benefit of Baku residents and establishing a healthy environment as well as ensuring a further improvement of the Capital City's esthetic appearance.
Meanwhile, the annual implementation of such activities as Baku City verdurization, upkeeping the green spaces and systematic improvement of city areas is envisaged to continue in the future.