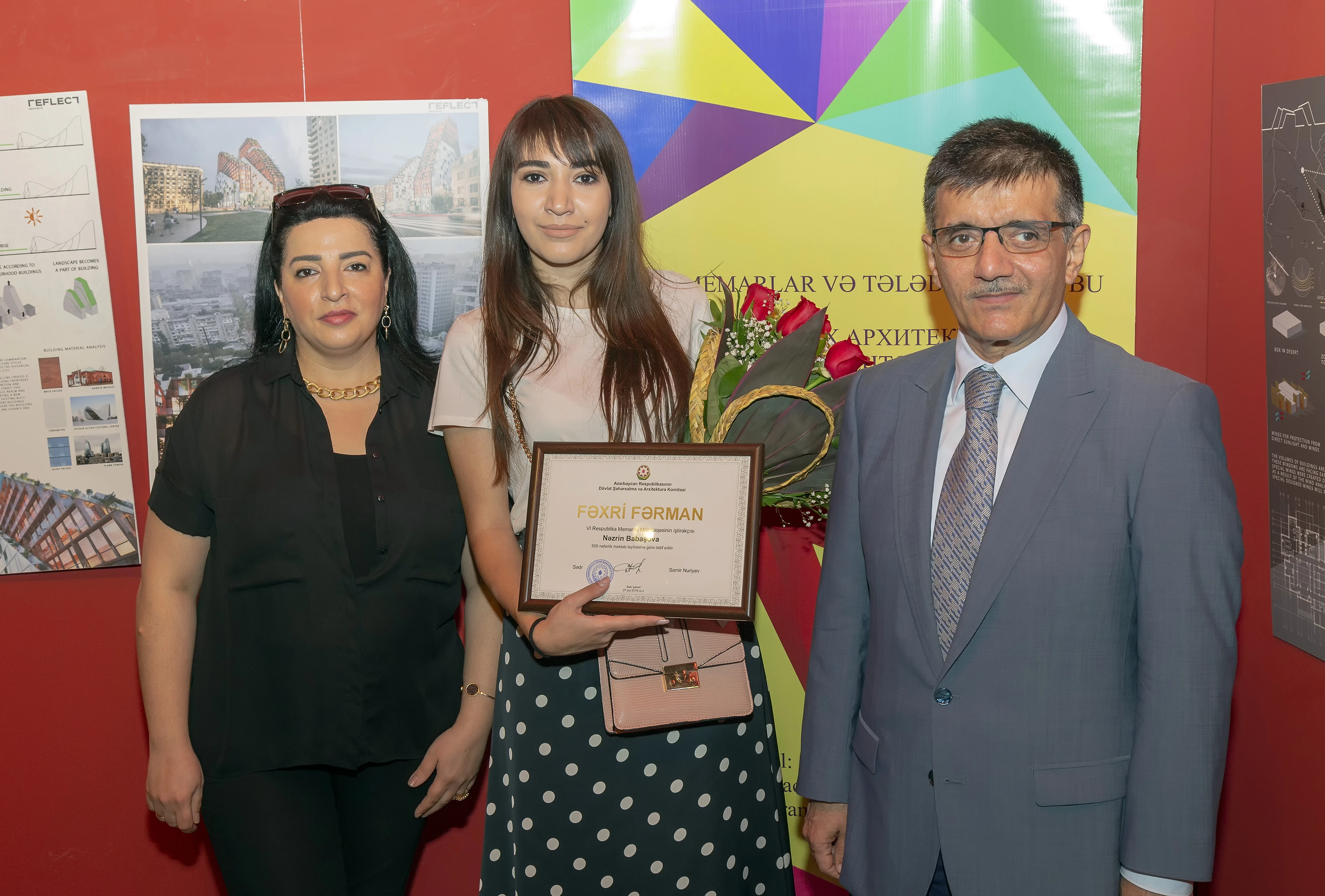 VI National Competition of the Works of Youth Architects and Students
On 27 July, the White Gallery & Art School hosted the presentation of the awards following the Republic's VI Regular Competition of the works of youth architects and students of architecture. The competition was jointly organized by Azerbaijan Union of Architects and the Club of Youth Architects and Students. The purpose of the event is to promote new ideas and the search for non-standard architectural concepts, and identify talented youth, modern architectural approaches, new trends of developing architectural environment as well as to ensure the worthwhile presentation of the new promising areas of modern architecture to broad public and potential customers, and draw the investors' attention to innovative ideas.
The competition was participated by young architects and students under the age of 29. All ideas and projects were presented through the papers, course projects and graduate theses of the participants. A total of 40 works were assessed and published during the competition.
The Jury selected the best of the projects reflecting modern and national styles which aroused great interest among the Competition participants. Several public bodies awarded the authors of outstanding works with honorary diplomas and gifts.
It has become a tradition that, for several years, the State Committee on Urban Planning and Architecture of the Republic of Azerbaijan has provided special support to the Competition of Youth Architects and its participants. This year, the "School for 500 pupils" project authored by Nazrin Babashova, a student of Azerbaijan University of Architecture and Construction, won the Honorary Order of the State Committee on Urban Planning and Architecture and valuable gifts.
The State Committee on Urban Planning and Architecture attaches great importance to training young architects and professionals. The Committee continues to cooperate with respective higher education institutions to ensure the graduates' professional fulfillment and deems it a priority to identify potentially talented youth through a series of special measures.
We congratulate young architects and wish them future successes in their careers!